Painting My Soul
Artists are often asked to talk and write about their work. I am no exception. It takes much reflection and self-discovery. To sum it up for me, "I paint my soul." I paint all the emotions that I am feeling at the time: love, hate, fear, passion, excitement, angst, stress, pain, or many others. Couple these with what I'm thinking at the time. Wait, there's more. Imagination and intuition plus the elements of composition, line, color, and texture. Mark-making is an added effect. This strengthens the story of an already strong painting.
"Daddy-Mammy" and the Story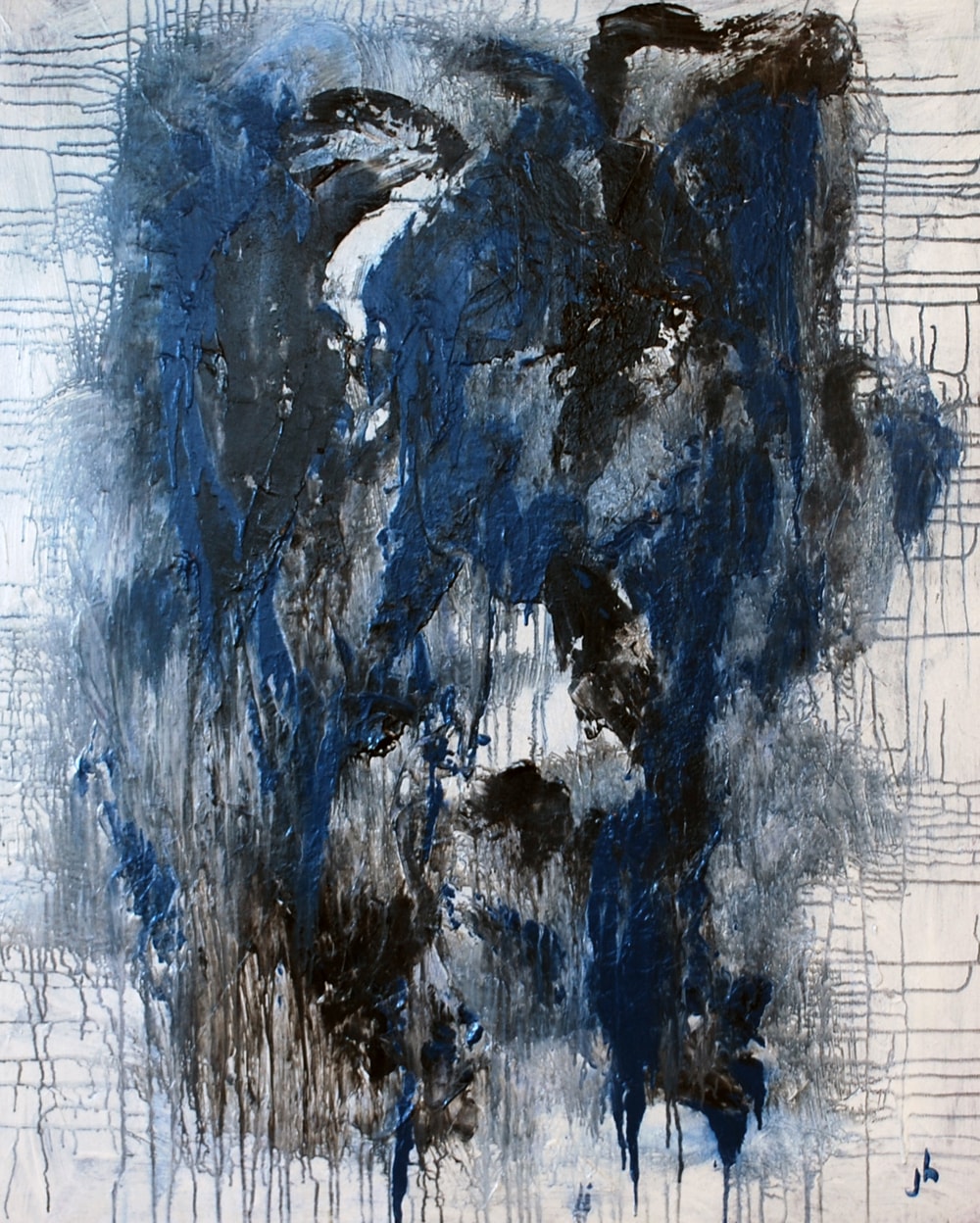 When I was in elementary school, I wanted to play an instrument, trumpet or saxophone. My parents would'nt hear of it. Mom said "play the drums." Money was tight and a pair of sticks were only 75 cents. The band teacher placed a board across the backs of two chairs. We played on the board, and never actually progressed to a drum. The drill went like this: Left hand, stroke-stroke to each syllable of "Daddy," Right hand, same to each syllable of "Mammy." I hated it. The irony is that I eventually became a band teacher, but my students played on drums.
Would you like a chance to win a 20x25 print of "Daddy-Mammy," valued at $200. If so, go to the red banner at the top of the page and click on here to sign up.